Ingredients
300gm fresh green peas
2 tablespoons fresh chopped parsley
2 organic/free range eggs
zest of 1 lemon
150g ricotta
3 tablespoons wholemeal spelt flour*
Pinch of sea salt and pepper
*If you can't find wholemeal spelt flour, you can use plain wholemeal flour instead.
Instructions
Blanch green peas for 1 minute then mash roughly by hand, not too much, you want to keep them chunky.
Combine the smashed peas with parsley, egg, lemon zest and flour in a bowl.
Season with salt and pepper.
Lastly, add the ricotta, mashing it through the pea mix – make sure to leave nice chunky bits of ricotta through the mix.
Heat a pan over a low heat with a little olive oil.
Cook spoonfuls of pea fritter mixture much as you would pikelets or small pancakes. You should get about 6 green pea fritters.
REMEMBER – It's important to cook them over a low gentle heat on each side until golden and cooked through.
Best served as an entree or light meal with a green salad.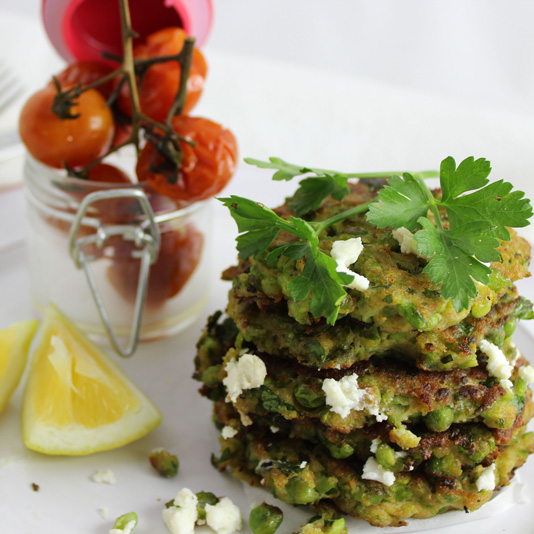 ---
Share this recipe
---