Mango Salsa
A great summer side dish! This dish is super fresh and great with fresh fish, prawns or chicken thighs. Hold the chillies & the kids will love it with rice! Like other orange/red colour foods, mangoes are a rich source of Vitamin A along with other antioxidants, Vitamin C and E. The benefits of antioxidants in your diet, is they scavenge harmful free-radicals that can cause negative effects on your health which may be due to poor diet and lifestyle.
Ingredients
1 Mango diced
1 Avocado diced
½ Red Onion diced
1 chili diced
1 tbs lime juice
1 tbs fresh mint – finely sliced
1 tbs fresh coriander – finely sliced
Instructions
Cut mango cheeks close to seed and peel away skin.
Combine all remaining ingredients with mango and combine well.
Serve.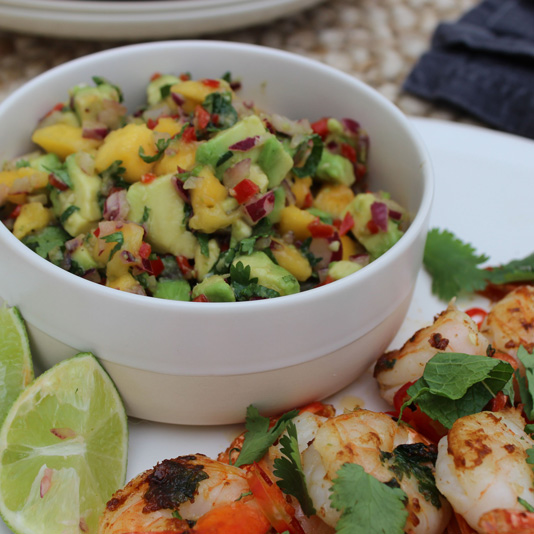 ---
Share this recipe
---