Beetroot, Lentil & Goat's Cheese Salad
Ingredients
1 medium size beetroot
200g Puy lentils
1 bay leaf
1 sprig of thyme
Salt and black pepper
200g Meredith Dairy goat's cheese
Extra virgin olive oil
Dill vinaigrette:
1 bunch of dill
2 tablespoons olive oil
2 tablespoons apple cider vinegar
½ teaspoon salt
A pinch of sugar
Instructions
Roast beetroot until tender, cool and finely slice
Rinse lentils, place in pot of cold water with bay leaf, thyme and a tsp of salt – cook until soft but not mushy.
Drain, remove bay leaf and thyme then rinse with cold water.
Combine all ingredients for dill vinaigrette in food processor and blitz until well combined.
To assemble – even out lentils over a dish, layer with sliced beetroot and crumble goats cheese. Drizzle with vinaigrette. Enjoy!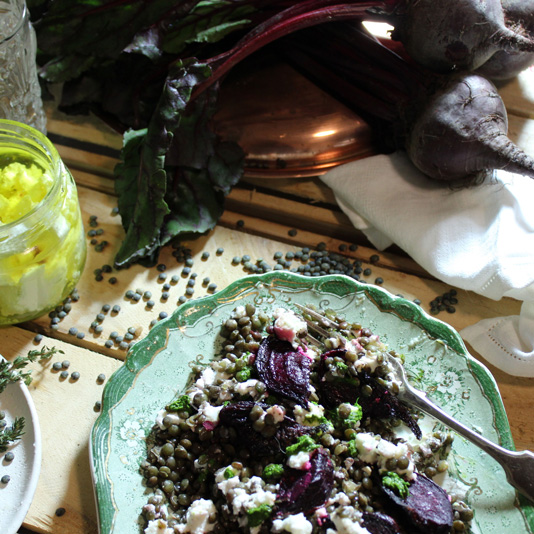 ---
Share this recipe
---