Autumn Beetroot & Carrot Salad
Ingredients
• 600g Beetroot
• 300g Carrots
• 1 tsp white sugar
• 1 Sprig Fresh Mint Leaves
• 10g Fresh Thyme
• 50g Pumpkin Seeds or Kernels
• Salt – to taste
• Black Pepper – to taste
• 50ml Olive Oil
• 50ml Balsamic Vinegar
• 30g Fresh Spinach
• 100g Feta
Instructions
Step 1: Peel and dice the beetroot and carrots
Step 2: Muddle together the balsamic vinegar and olive oil, sugar, salt and pepper and thyme
Step 3: Place the beetroot and carrots in separate baking trays and drizzle with half of the balsamic dressing and cook in the oven for aprox 25 minutes (the carrot may cook a little quicker) at 200 degrees until roasted
Step 4: Leave to cool
Step 5: Combine together the roasted beetroot and carrots. Dress the salad using the remainder of the balsamic vinegar and olive oil and mint.
Step 6: Fold through the fresh spinach, pumpkin kernels and sprinkle with feta
Invite over your friends and enjoy!
Click here to add these ingredients to your basket!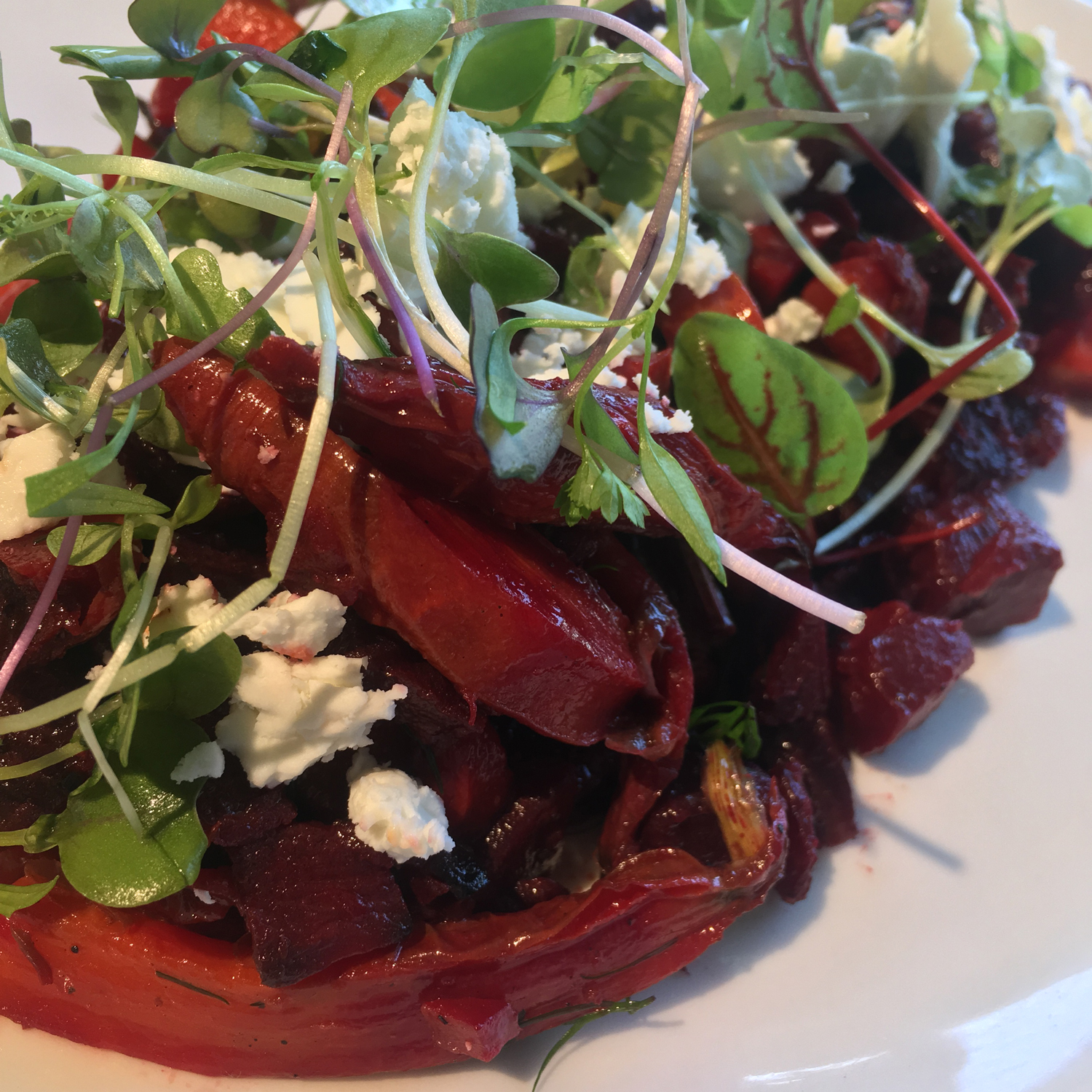 ---
Share this recipe
---