Ingredients
Beetroot
Carrot
Celery
Apple
Use one of each per person.
To spice things up a bit you can add ginger, lemon and/or chilli.
Instructions
Wash vegetables and fruit, trim off the tops and ends, then place in juicer.
Juicing vegetables is a great way to ensure you are getting the maximum nutritional benefit out of them.
It's best to drink them within 10 minutes of juicing.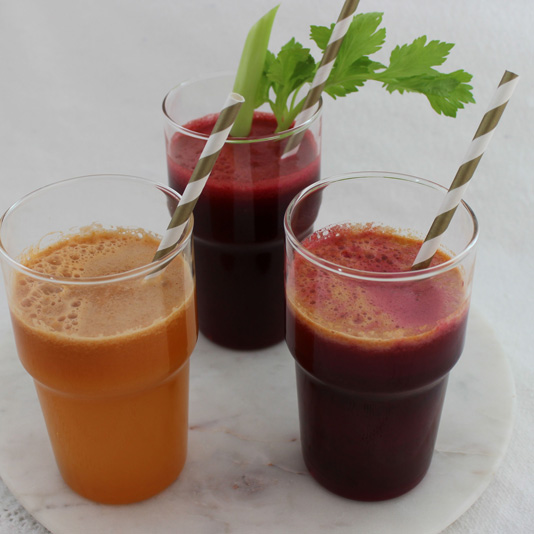 ---
Share this recipe
---