Ingredients
200g digestive biscuits, crushed
125g butter
2-3 lemons
2 blocks Philadelphia cream cheese
100g caster sugar
250ml cream
rind of 1 lemon, to garnish
Instructions
Melt butter, stir in biscuits and use to line base of a greased 20cm quiche dish or springform tin. Chill.
Grate rind and squeeze juice of lemons.
Cream the cheese and sugar together, stir in lemon rind and half the juice (add more if mixture is very stiff or doesn't taste lemony enough).
In another bowl, whip cream until thick and then fold into cream cheese mixture with a large metal spoon.
Spread mixture over crumbs and chill for at least 3 hours.
Sprinkle grated lemon rind on top before serving.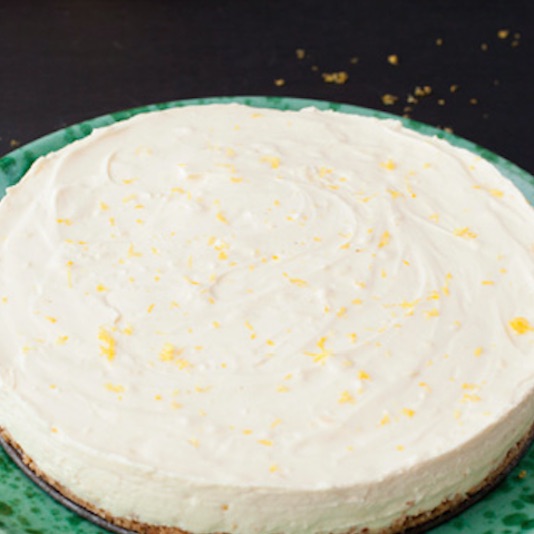 ---
Share this recipe
---