Ingredients
1 cup self-raising flour
2 tbs cooking oil
1 large egg
½ tsp vanilla extract
3 tbs milk
1 cup brown sugar
75g sultantas
25g walnuts (optional)
4 apples
2 bananas
Instructions
Preheat oven to 200°C. Grease a shallow dish.
Sift flour into bow and make a well in the centre.
Add oil, egg, vanillaextract and milk. Mix to form a stiff batter, beat for 1 minute, then stir in sugar, sultanas and nuts.
Quarter and core apples, cut into chunky pieces along with bananas, add to pudding mix.
Mix well and spoon into dish.
Cook for 45 minuts.
Serve with vanilla ice cream.
Recipe courtesy of Cooking with Ascot Primary cookbook.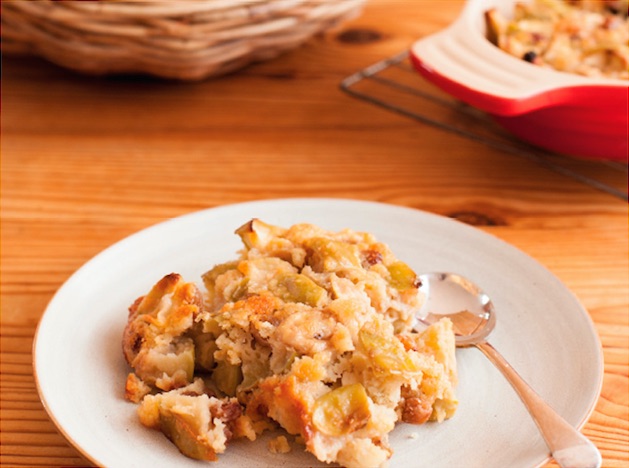 ---
Share this recipe
---