Ingredients
2 whole oranges
3 eggs
1/3 cup brown rice syrup
1 tsp baking powder
2 cups almond meal
Sauce:
2 Oranges
1 tsp butter
1 tsp brown rice syrup
Instructions
Steam whole oranges for 1 hour, then chop roughly and allow to cool.
Preheat oven to 160 degrees.
Place cool oranges in food processor and blend until smooth. Add eggs and syrup until blended well and then add meal and baking powder – combine well and place in tin.
Cook for 40-45 mins until browned
Sauce:
Slice on orange into slices and juice the other. Melt butter and rice syrup until golden. Add slices and juice until thick and caramelised.
Cover cake with slices and pour sauce over the top to soak in.
Serve with natural or coconut yoghurt.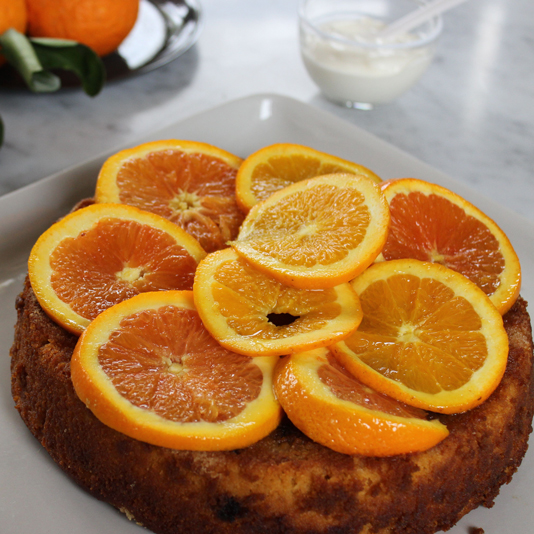 ---
Share this recipe
---