Ingredients
300g mashed ripe banana
3 free range / organic eggs
2 tbsp raw honey or rice syrup
1 tsp vanilla
1/4 cup coconut oil or cold pressed olive oil
half tsp ground cinnamon
1/2 tsp bicarb soda
1 tbsp lemon juice
2 cups almond meal
1/4 cup chia seeds
Instructions
Preheat your oven to 160 C.
Combine banana, honey, oil, cinnamon, vanilla, eggs, bicarb and lemon and beat well. Add the almond meal and chia seeds and mix well.
Lightly oil one loaf tin and then coat liberally with extra almond meal or desiccated coconut – this will prevent the cake from sticking.
Spoon batter into the tin and bake for 45 minutes to 1 hour (a skewer inserted into the centre should come out dry).
Remove from oven and allow to cool before turning out the loaf. Keeps in the fridge covered for up to 1 week.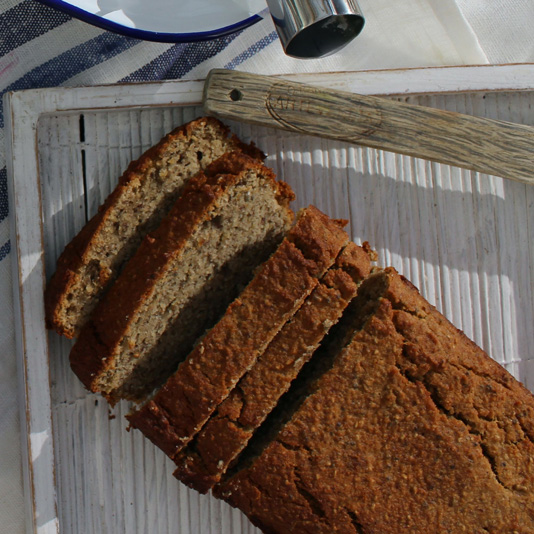 ---
Share this recipe
---